Are you looking for apps to train your brain for better performance, focus, and memory? Well, Google Play Store has a good number of apps that can help you with it. You can use these apps to train your brain in your free time, while you commute to work or when you are staying home on a weekend afternoon.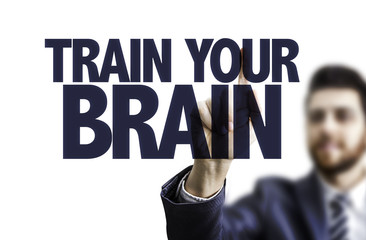 Brain training can improve focus, memory and IQ
1. Luminosity: This app has many mini-games that will help with problem solving, memory, and focus. These games are less time consuming and you can even continue playing them from a computer once you create a Luminosity account. If you play these mini-games every day, your brain will automatically get used to it and increase its power. With a free version, you can play 3 games a day and your performance will be tracked. With a premium account, you will be able to play 6 games and compare scores.
2. NeuroNation: You get to choose training packages according to your needs, for a faster, fitter and smarter brain. All the brain training workouts in this app are fun too. You can also keep track of your progress in the game and add your friends and compare with theirs. Once you complete your initial training, the app will suggest courses for you to take. A premium subscription will unlock the full catalog.
3. Peak: Choose the area you want to focus in - be it vocabulary, problem-solving, memory or mental agility. The app has a very colorful and fun vibe to it and you train your brain while having so much fun. There is a scoreboard to track your progress along with your friends'. With a pro subscription, you will be able to play all the 41 games and you can play more than once. There are also stand alone paid packages with advanced training modules.
4. Elevate: This app trains your brain by focusing on language skills like reading, writing and speaking. You are allowed to play 3 games per day for a short duration of time to improve what they call your "performance quotient". The game has beautiful graphics and engaging gameplay. As the tool uses language to train your brain, it will, in turn, improve your language skills. You can also try the pro version for 14 days which gives access to all 43 games and 5 daily games.
5. Memorado: Unlike the usual brain-training games, this app has a unique feature - it has a game that allows you to practice mindfulness. This game as its name suggests is a lot more focused towards memory enhancement but has also some features that test other abilities such as language and numerical skills. And when you need a break, always try the mindfulness game. Another noteworthy thing about this game is the endless tutorials to help you master the games.